Hélène Berr: A Stolen Life
March 1 - April 30, 2017, Northwest Reno Library
Hélène Berr was a young Jewish French woman whose future was cut short by the Vichy government's laws, and the extermination plan imagined by the Nazis.

This exhibit is based on her journal, composed between 1942-1944. During that time, Berr wrote in her journal every day, alternating between hope and despair, until she was arrested and deported to Auschwitz.

The exhibit follows her steps through Paris under the German occupation and goes beyond the framework of the journal as it broadens the context of the occupation and addresses the persecution of the Jews in France.

We invite you to experience the exhibit at the Northwest Reno Library during open hours from March 1 through April 30, and to join us for 2 months of related programming. In the meantime, place a hold on The Journal of Hélène Berr or explore more library resources on the Holocaust. 
Reservations are suggested for the opening reception on Thursday, March 9, featuring speakers Jeff Scott (Washoe County Library Director), Naomi Duerr (Reno City Council), Emmanuel Lebrun-Damiens (Consul General of France in San Francisco), and Jacques Fredj (Executive Director of Mémorial de la Shoah in Paris, France). Reserve your seat.
Reservations are required for the Teachers' Holocaust Workshop on Saturday, March 11. Educator credit for this program will be contingent upon attendance at the workshop in its entirety. Reserve your seat.
This exhibition was designed, created, and distributed by Mémorial de la Shoah in Paris, France (curators Karen Taieb and Sophie Nagiscarde), with the guidance of Mariette Job (niece of Hélène Berr), and made possible through the generous support of SNCF.
The exhibit and programs are made possible in part through the support of the Consolate General of France in San Francisco, the Embassy of France in the United States, Washoe County, Washoe County Library System, Friends of Washoe County Library, the David J. Drakulich Foundation for Freedom of Expression, SNCF, Mémorial de la Shoah, the United States Holocaust Memorial Museum, and the Sperling Kronberg Mack Holocaust Resource Center.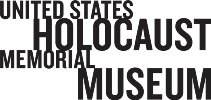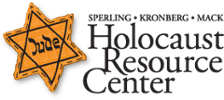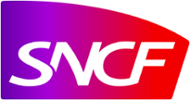 Print