30 Reasons to Have a Library Card
September was Library Card Sign-Up Month. All month long, we shared ways your library card can improve your life - from saving you time and money, to surviving a zombie apocalypse.
While Library Card Sign-Up Month has come and gone, the great news is that you can sign up for a library card all year long. If you don't yet have your Washoe County Library card, sign up today!
Reason #30: The library and its resources belong to you!
All of the library's resources are free to use for all residents of Washoe County — all of our books, magazines, music, and movies are yours to borrow, and all of our ebooks, downloadable audio, databases, and other online services are a click or tap away. All you need is a library card! As a department of Washoe County, the library is an example of your tax dollars at work for your benefit, as well as an example of the community's generosity through support of the Friends of Washoe County Library. (image: imgflip)
Reason 29: Literacy matters.
We encourage reading for everyone, whether it's ebooks, audiobooks, magazines ... we even usually read the instructions! We support parents reading to and with their children, and we work with and support organizations like the Northern Nevada Literacy Council to improve access to literacy resources for all ages. (image: Pixabay)
Reason 28: Join a book club!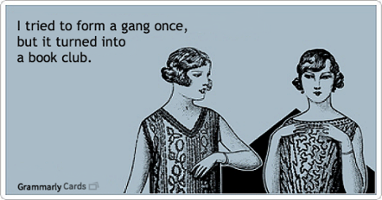 We offer regular book clubs at 7 Washoe County Library locations. One of them is sure to be a great fit! (image: Grammarly)
Reason 27: 1,000 Books Before Kindergarten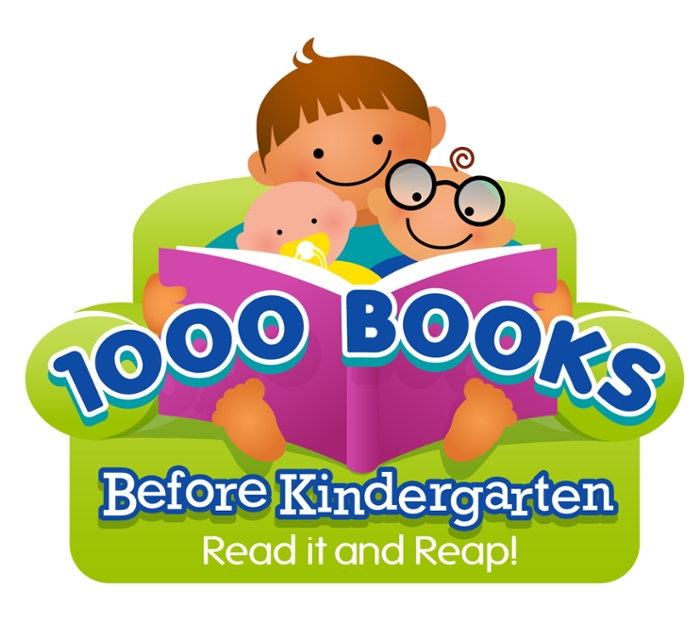 Having and using a library card is a great way to prepare your youngest children for reading readiness! Start with our easy 1,000 Books Before Kindergarten program and let your child see her progress leading up to Kindergarten.
Reason 26: The freedom to read.
#BannedBooksWeek ends today, but your freedom to read is front and center for us all year long. Libraries across the country are at the forefront of promoting intellectual liberty and the freedom to read. Learn more about Banned Books Week. (image: American Library Association)
Reason 25: Fix your car!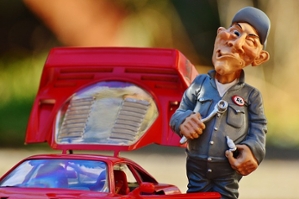 That's right! We even have resources that can help you to fix your car. You don't even have to come in — just find your make and model in the Auto Repair Reference Center to get started. (image: Pixabay)
Reason 24: We have something for everyone!
Didn't find what you were looking for in our catalog? Even if we don't have it in Washoe County, we can probably get it for you from another library at no cost to you through Interlibrary Loan! (image: flickr/beverlylibrary)
Reason 23: Dive into local history.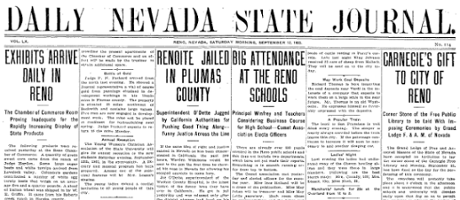 The library offers access to digital archives of the Reno Gazette-Journal and other local and national newspapers (some resources not available remotely).
Reason 22: Check out a digital magazine
If you're looking for fall style decorating tips for your home, check out the October issue of HGTV Magazine from the library using RBdigital (formerly Zinio for Libraries). Home decor not your cup of tea? We have 120 other titles for you to choose from, all free with your library card. (image: Recorded Books)
Reason 21: It's cheaper to borrow than to buy!
Not only does the library save you money, we can also save you time. If you use Google or Bing to look for books, you can find out if we have the ebook right from the side column in your search results!
Reason 20: We've got stuff to do!
The Library offers entertaining and educational programming for all ages. From Story Time to computer classes to jazz musicians to knitting, we've got something for everyone!
Reason 19: Learn a language!
Learn Pirate or jump into one of 72 languages, from American Sign Language to Yiddish! (image: Mango Languages)
Reason 18: Land a job.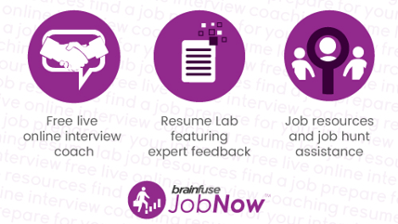 Polish up your resume and get ready to ace your interview with Brainfuse JobNow. (image: Brainfuse)
Reason 17: Live homework help.
With Brainfuse HelpNow, Washoe County Library cardholders at all grade levels can access live online tutoring daily from 10am-3pm and other resources for student success. (image: Brainfuse)
Reason 16: Be a smarter shopper!
With your Washoe County Library Card, you have access to reviews and ratings from Consumer Reports, the nation's go-to source for unbiased information for consumers. Just enter your library card number and start searching or browsing! (image: Consumer Reports)
Reason 15: Get the most from your new technology.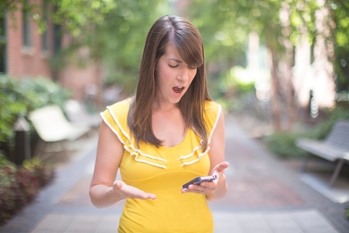 Confused about changes to your iPad or iPhone after you upgraded to iOS 10? Need help getting your email set up on your tablet? Want someone to help get you started with ebooks or digital magazines? Join us at a Tech Café where you can get one-on-one assistance help using your device to access library resources. (image: Pixabay)
Reason 14:  Movies!
Everybody knows the library offers books and magazines, but many are surprised to learn they can check out feature films, documentaries, TV shows, and more with their Washoe County Library card. Find something to watch today! (image: flickr/toasty)
Reason 13: Music
The library has music for you to check out (15 at a time, please). Discover new artists and classics in every genre from A Cappella to Zydeco. (image: Wikimedia Commons)
Reasons 11 & 12: school and work!
Whether you're preparing for the SAT or your Real Estate Broker exam, Washoe County Library has the test prep resources you need. With Learning Express Library, you can prepare for and practice taking hundreds of tests, with easy access to skill-building resources to help improve your score. Get started today with your Washoe County Library card! (image: Wikimedia Commons)
Reason 10: Borrowing is an easy way to be greener.
Borrowing things from the library is good for your wallet, and our world! (PS: Read eBooks and digital magazines to reduce your carbon footprint even further.) (image: pinterest)
Reasons 8 & 9: For you and your child.
Your child's first library card will be exciting for both of you! The library can play an important role in raising kids who love to read and learn. At the same time, a library card can give kids a positive step toward greater independence and responsibility. (photo: Sparks Library)
Reason 7: Get great reading recommendations!
Give us a call, visit us in person, or just find a book you like in our online catalog to get recommendations based on your reading interests. Want more? Check out NoveList Plus for reviews, recommendations, reading lists, and much more. Coming soon: sign up for book recommendation newsletters! (image: flickr/guzzphoto)
Reasons 5 & 6: Ebooks & downloadable audiobooks
You can download books and audiobooks 24/7, no matter where you are! Our online selection is growing and we have a ton of great titles for you to discover. There's something for every taste, with thousands of e-books and digital audiobooks for your computer, mobile device, or eReader. (image: OverDrive)
Reason 4: Master a skill with Lynda.com.
Learn digital photography, unlock the potential of Microsoft Office, explore your creative side with digital animation, or find skills to boost your business's productivity. Create your account with your library card number & PIN. (image: Lynda.com)
Reason 3: Story Time!
Story Times and Toddler Times are a great way to share the love of books and reading with your young children while you build the foundation for life-long learning.
Reason 2: Check out books!
That's right … your library card still works to let you take a bunch of books home to read for three weeks. (image: diylol.com)
Reason 1: Prove that you're a human during a zombie apocalypse!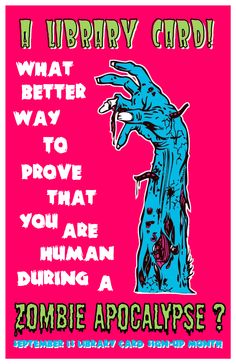 What's your favorite reason to have a Washoe County Library card? Let us know on Facebook or Twitter!
(image: Pinterest)
There are currently no similar stories.
Print