Apps & Digital Tools
Use these apps to access downloaded eBooks, audiobooks, and magazines.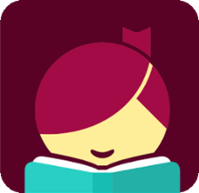 Libby is our newest, easiest app for downloading and reading ebooks and audiobooks from the library's OverDrive collection on your mobile device. All you need is your Washoe County Library Card number! Download the Libby App | Libby Help

OverDrive is the legacy app for ebooks and downloadable audiobooks for your mobile device. Desktop versions will allow you to access OverDrive content on your home computer and transfer to stand-alone e-readers and MP3 players. Download OverDrive Apps & Software | OverDrive Help
RBdigital (formerly Zinio for Libraries) brings digital magazines to your computer with no software needed. Read and download full digital magazines to your mobile device using the app, and access mobile-optimized text for all articles. Get RBdigital for iOS | Get RBdigital for Android | RBdigital Help
Many of our most popular online resources have apps for easy use on mobile devices. Other digital resources may be accessed using the browser on your tablet or phone. Please note: at this time, the lynda.com app is not compatible with your library subscription. The complete lynda.com training library is available using your web browser.
Use these tools to get even more out of your library experience. Note: many free apps rely on revenue from advertising. You are likely to encounter ads when using many of these apps.
Print