3D Printing
If you have never tried 3D printing before, here is your chance to try it out. You can submit a request and then select a Washoe County Library branch as your pickup location. Your object will be printed using PLA filament. Objects will be printed in whatever filament color is already in the printer.
3D printing at the library is free of charge and available to Washoe County Library cardholders. Each cardholder may request a maximum of 1 item per week. We do not print weapons or weapon parts (including guns and knives).
Your 3D printing file must be an .obj or .stl file. These are the only acceptable formats for the 3D printers used at the library. Print jobs are limited to one request per library card account per week.
The maximum total print time for each 3D item is limited to six hours. Anything requiring longer than six hours will not be printed. You item will be held for one month for you to pick up, then it will be discarded.
If your object is too big to fit on the printer, it will not be printed. Please see the FAQ page to see the maximum print size allowed per printer. We use the Lulzbot Mini 2, and the Lulzbot Taz printers.
Not sure where to start? Thingiverse, Tinkercad, and MyMiniFactory are all great sites to explore. While our printers can make a variety of things, they may not be ideal for highly detailed mini-figurines or similar print requests. If your item cannot be printed on a Washoe County Library 3D printer, you may want to explore other 3D printing services in the area, such as the University of Nevada, Reno's DeLaMare Library. Costs vary. There are also online printing services that you can use.
Please browse the FAQs for more info.
Submit a Project   3D Printing FAQs
To Get Started
Once you submit your request, it will be added to the print queue, and you will be contacted as soon as the item is ready for pick up. Most print requests are completed in one to two weeks. 
All 3D objects will be printed using a single filament color. Branches will use whatever filament color is already loaded in the printer. Each library patron is limited to printing a total of one 3D object per week. Print time per object must not exceed six hours. If your item cannot be printed, you will be notified by library staff. The library will not save or retain submitted files after printing objects. Printed items not picked up within one month after notification will be discarded. The Washoe County Library System's 3D printers may only be used for lawful purposes. They cannot be used to print material that is:
Prohibited by local, state, or federal law
Unsafe, harmful, or dangerous, or poses an immediate threat to the well-being of others
We do not print weapons or weapon parts (including guns and knives)
In violation of another's intellectual property/copyright
The library reserves the right to: 
Review and approve all materials before printing
Set a limit for the maximum amount of time a print job may take
Refuse any 3D print request
Supervision of 3D printing by library staff or volunteers does not constitute knowledge or acknowledgement of any final use of the 3D product, and the library specifically disclaims any knowledge thereof.
Lulzbot Mini 2:  
Print Area Dimensions: 152 mm x 152 mm x 158 mm (6 in x 6 in x 6.2 in)
Supported file formats: STL, OBJ, G, G-Code, 3MF, or X3D
Layer Height: 0.25 mm
Filament: PLA
Infill default setting: 20 percent
Available at: North Valleys Library, Northwest Reno Library, Sierra View Library, South Valleys Library, Spanish Springs Library, Sparks Library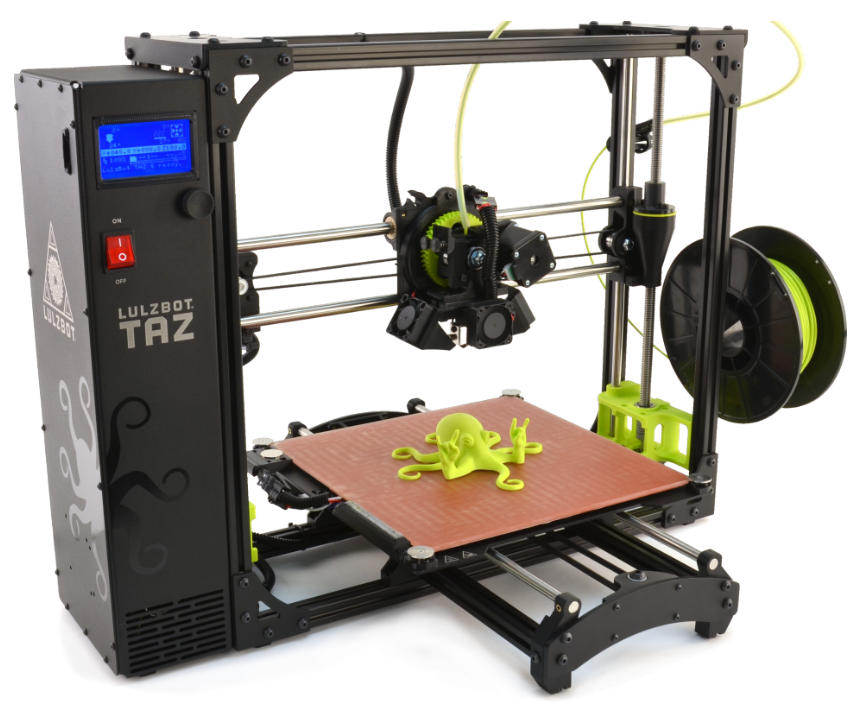 Lulzbot Taz 6: 
Print Area Dimensions: 280 mm x 280 mm x 250 mm (11.02 in x 11.02 in x 9.8 in)
Supported file formats: STL, OBJ, G, G-Code, 3MF, or X3D
Layer Height: 0.25 mm
Filament: PLA
Infill default setting: 20 percent
Available at: Downtown Reno Library, Incline Village Library
Download an Object to Print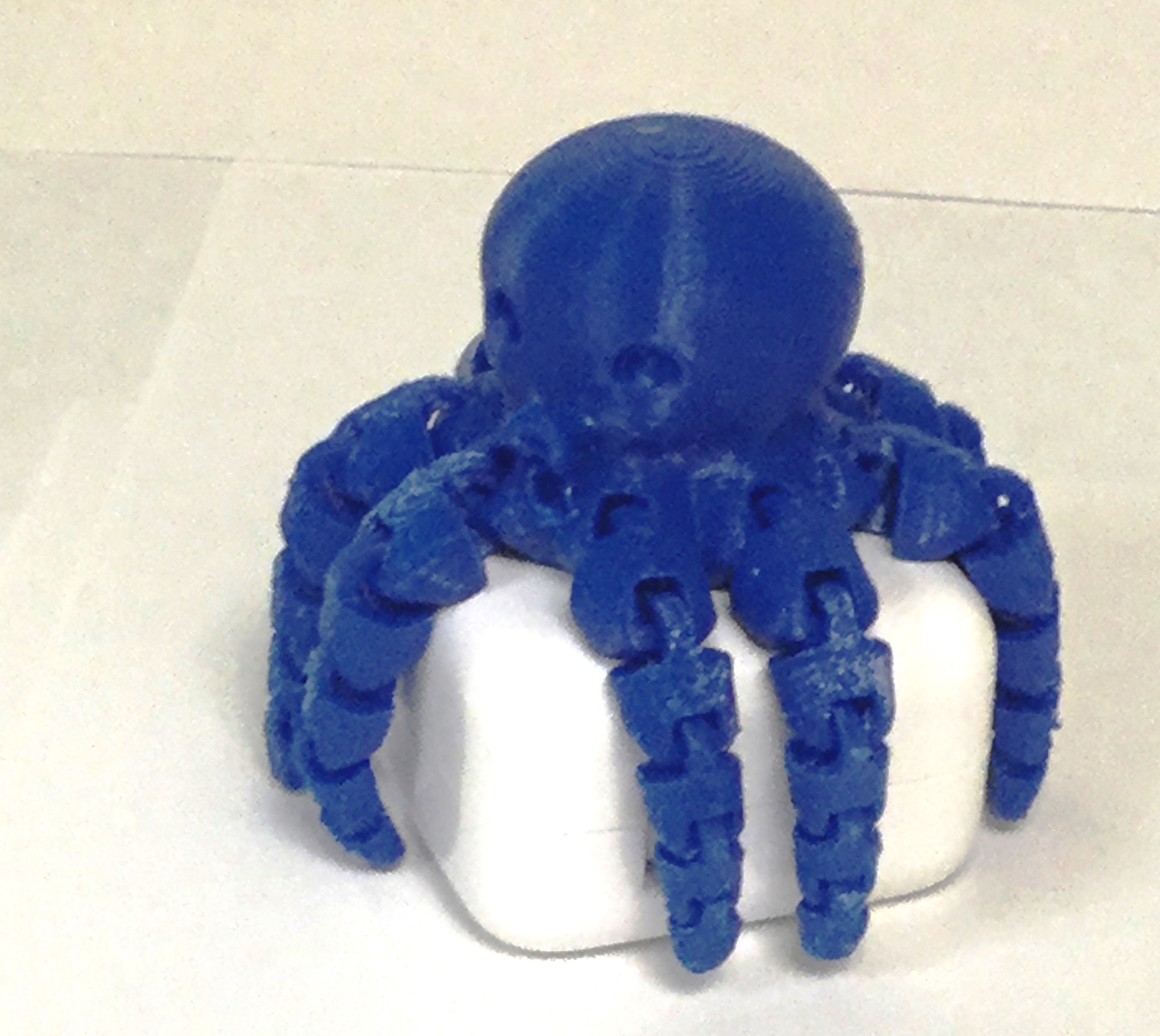 Find and download 3D objects files created by others. Many sites offer files free of charge, and many site offer a 3D printing service:
Design Your Own Object
There are lots of freely available lessons and software online. Here are a few we recommend:
TinkerCad
The interactive lessons are perfect for the first time user. This free, cloud-based 3D modeling software will have you creating your own designs in just a few lessons.
Blender
Open source 3D creation suite.
Sketchup
Think in 3D; draw in 3D. Start by drawing lines and shapes. Push and pull surfaces to turn them into 3D forms. Stretch, copy, and rotate to make anything you like.
Materials housed within the library as well as graphics or illustrations obtained by patrons may be protected by copyright. Patrons are responsible for abiding by copyright restrictions and obtaining any necessary permissions when using those resources.
Print