Library Board of Trustees
The Board of Washoe County Commissioners is accepting applications for two vacancies on the Washoe County Library Board of Trustees. Term of service is July 1, 2022 through June 30, 2026, with potential reappointment. Trustees must be residents of Washoe County and cannot be elected office-holders. Trustees should be aware of the library's role in the community as a center of information, culture, recreation, and lifelong learning. See the full announcement.
The Board of Trustees of Washoe County Library System is appointed by the Washoe County Commissioners in accordance with NRS 379.022, and is responsible for governing the operations of Washoe County Library System. The Library Board appoints the Library Director and evaluates his or her performance, helps set library goals and objectives, approves policies, monitors the Library's finances, evaluates the Library's overall effectiveness, and advocates for the library in the community.
Amy Ghilieri, Trustee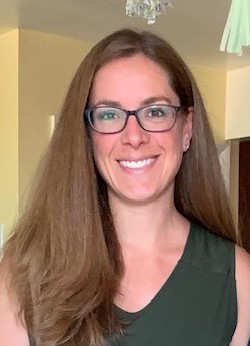 Amy Ghilieri is a tenured history professor at Western Nevada College. She holds a B.A. in health sciences, an M.B.A., and an M.A. and Ph.D. in history. She is a fan of interdisciplinarity. In addition to teaching survey courses in American and European history, she teaches the history of witchcraft and introductory book arts and letterpress courses at WNC. She is also the owner of the Bristlecone Press, which offers letterpress services and educational outreach programs in book arts. She lives in Reno with her spouse, kiddo, and two very sweet mutts. In her spare time she likes to read, run, and enjoy the occasional fermented beverage. Amy Ghilieri's first term on the library board ends June 30, 2023.
Frank Perez, Trustee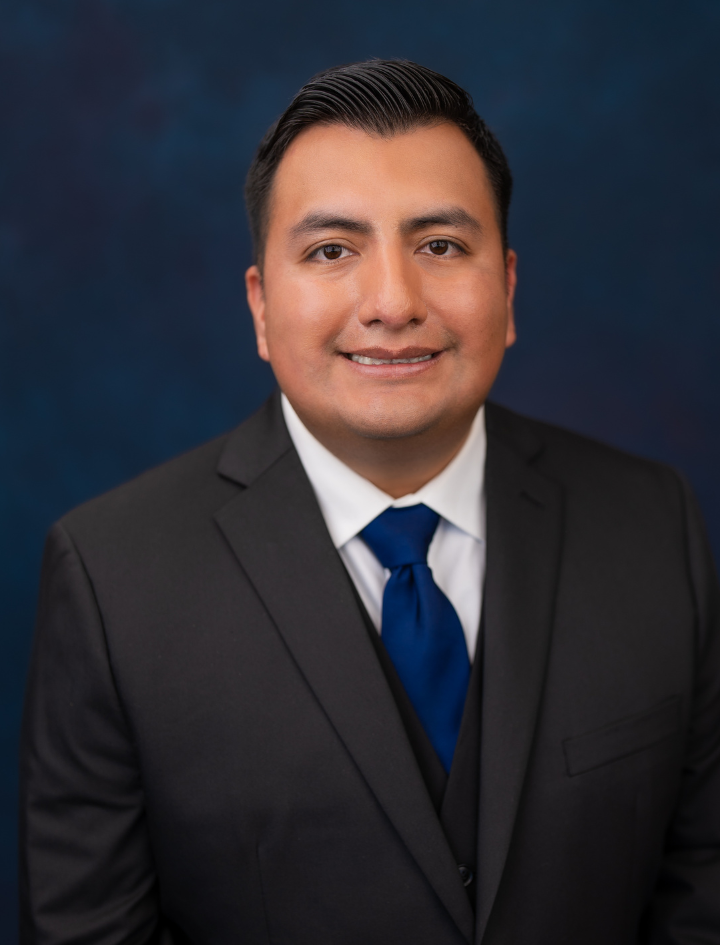 Frank Perez was born and raised in northern Nevada. A product of public schools, he attended college at Western Nevada College and the University of Nevada, Reno. He graduated from the University of Nevada in 2016 with a Bachelor of Arts degree in political science. Involved in local politics, Frank served under the Chairman of the Assembly Government Affairs Committee, Assemblyman Edgar Flores, during the 79th and 80th Nevada Legislative Sessions. Presently, Frank serves on the Board of Directors for Community Health Alliance and for Pinecrest Academy of Northern Nevada, and is a committee member for the Washoe County School District's School Naming Committee. Mr. Perez believes that everyone in our community should have access to high quality libraries. Frank lives in Reno with his wife Lorena and son Mariano. Frank Perez's first term on the library board ends June 30, 2025.
To contact the Library Board of Trustees, you can email: LibraryBoard@washoecounty.us
The Library Board meets regularly on the third Wednesday of each month at 4:00 p.m., usually at one of the library's twelve locations. The public is welcome and encouraged to attend.
2022
2021
2020
2019
2018
2017
2016
2015
Washoe County Library System Strategic Planning Process for 2022-2025
Download the Complete Strategic Plan 
Washoe County Library System began its strategic planning process in August 2021. In creating a variety of opportunities for the public and staff to provide input we can maximize the library's resources to serve the greatest need of Washoe County. We created an online and paper survey that received over 775 responses.
We held eight strategic planning forums at most of our branches throughout the county. We provided an internal survey for staff to provide input as well as the Library Board of Trustees. The majority of our patrons responded as well educated (41% said graduate degree or higher), mostly women (78%), and mostly white (87%). This response is typical for most library patrons. Our survey response is consistent with our user base. However, it does allow us to reflect on outreach to different communities to make sure we are hearing from everyone. When asked how patrons use the library, the top four responses were:
Picking Up Holds
Browsing for Something New
Reading, Relaxing, and Hanging Out
Attending Library Events.
The services most important for patrons were:
Open Hours
New and Popular Books and Movies
Magazines and Newspapers
Events for Seniors
Events for Kids.
This response was also consistent when patrons were asked what services they would like to see expanded. One addition was the expansion of ebooks and downloadable audiobooks from our online respondents.
Using the survey, forum feedback, and staff feedback, our Leadership Team met over two weeks to discuss how to translate these needs into the following:
Stimulate Imagination: Enhance the Washoe County Library System's Collection based on patron interest and proximity.
Provide Welcoming Spaces: Enhance the Washoe County Library System's Spaces through renovations, spaces, furniture, fixtures, and equipment.
Workforce Building: Provide Workforce Training and Virtual Space Opportunities for a COVID and Post-COVID Environment.
Lifelong Learning: Improve the welfare of and provide more resources for Lifelong Learners and Seniors in Washoe County.
School Support: Ensure Washoe County Library System supports in-school children to help them succeed.
Celebrate Our Diverse Community: Ensure we are serving and celebrating everyone in our community.
Promote the Library: Renew Tax Initiative and ensure the library is financially secure.
There will be a specific time action plan to accompany this document. In engaging these initiatives, we will still maintain existing goals. Our last strategic plan had similar initiatives with Community Hub (much like Welcoming Space), Grow Young Readers (like School Support), Express Creativity (Maker Services and Technology Classes), and Know Your Community.
Just like growing an orchard, a strategic plan plants the seed and allows it to grow. Once matured, we can maintain it. This next phase will plant more seeds for our library to grow and meet the needs of the citizens of Washoe County.


Previous Strategic Plans
Annual Reports
Other Plans & Reports
Print