Library Board of Trustees
The Board of Trustees of Washoe County Library System is appointed by the Washoe County Commissioners in accordance with NRS 379.022, and is responsible for governing the operations of Washoe County Library System. The Library Board appoints the Library Director and evaluates his or her performance, helps set Library goals and objectives, approves policies, monitors the Library's finances, evaluates the Library's overall effectiveness, and advocates for the Library in the community.
Wayne Holland, Chair
Wayne Holland has family roots in Nevada which inspired his retirement to Reno. With an engineering degree from UCLA and an MBA from California State University at Long Beach, he worked for 35 years in manufacturing with Ford Motor and Kenworth Truck Company. Wayne was a Crisis Center volunteer with the Ross County Mental Health Department and also prepared income taxes for United Way's Volunteer Income Tax program. He served on the boards of Chillicothe Metropolitan Housing and Habitat For Humanity, and served as Board President for both Red Cross and Big Brothers Big Sisters, and as Vice Chair of Metropolitan Housing. Wayne currently volunteers with Awaken INC, the 360 Blueprint reading program at Robert Mitchell Elementary School, and assists the school librarian at Greenbrae Elementary School. Wayne believes strongly in giving back to his local community, and believes Washoe County Library System can be an effective tool in improving Washoe County school performance.
Amy Ghilieri, Trustee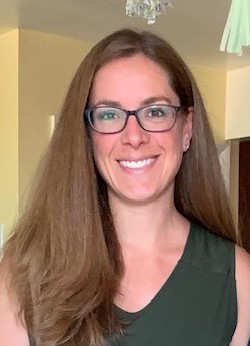 Amy Ghilieri is a tenured history professor at Western Nevada College. She holds a B.A. in health sciences, an M.B.A., and an M.A. and Ph.D. in history. She is a fan of interdisciplinarity. In addition to teaching survey courses in American and European history, she teaches the history of witchcraft and introductory book arts and letterpress courses at WNC. She is also the owner of the Bristlecone Press, which offers letterpress services and educational outreach programs in book arts. She lives in Reno with her spouse, kiddo, and two very sweet mutts. In her spare time she likes to read, run, and enjoy the occasional fermented beverage.
Zanny Marsh, Trustee
Zanny Marsh is the Executive Director of the American Red Cross of Northern Nevada, where she provides leadership for 4 offices in Elko, Winnemucca, Reno, and Incline Village and works alongside more than 150 volunteers. As an active community volunteer, Zanny is a Trustee for KNPB and she serves on the Board of Directors for Cultural Arts Nevada. She is past Chairman of Seniors in Service, which sponsors Foster Grandparents and Senior Companion Programs, and is a past president of Truckee Meadows Tomorrow (TMT), the only community indicator organization in Northern Nevada. Zanny holds a bachelor's degree in journalism and a master's in Justice Management. She was appointed Faculty Emeritus from the University of Nevada, Reno, where she co-developed and teaches a graduate course in UNR's School of Social Justice and Research Studies.
Frank Perez, Trustee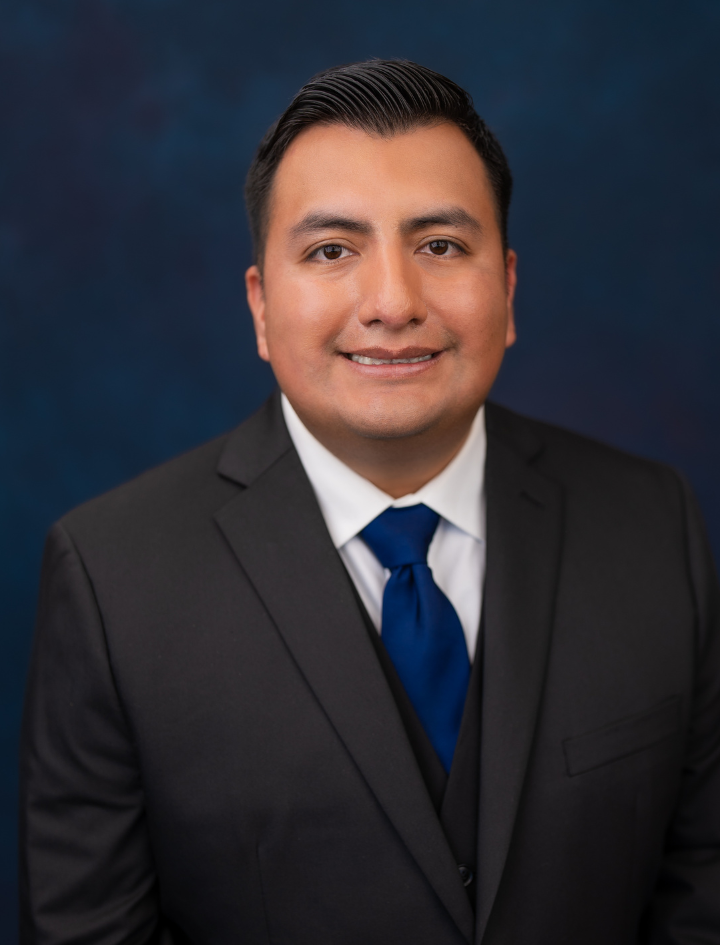 Frank Perez was born and raised in northern Nevada. A product of public schools, he attended college at Western Nevada College and the University of Nevada, Reno. He graduated from the University of Nevada in 2016 with a Bachelor of Arts degree in political science. Involved in local politics, Frank served under the Chairman of the Assembly Government Affairs Committee, Assemblyman Edgar Flores, during the 79th and 80th Nevada Legislative Sessions. Presently, Frank serves on the Board of Directors for Community Health Alliance and for Pinecrest Academy of Northern Nevada, and is a committee member for the Washoe County School District's School Naming Committee. Mr. Perez believes that everyone in our community should have access to high quality libraries. Frank lives in Reno with his wife Lorena and son Mariano.
Jean Stoess, Trustee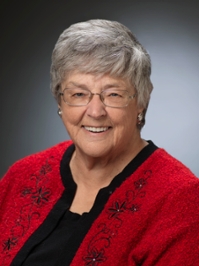 Jean Stoess became familiar with Washoe County Library System when she and her three pre-school children read their way around the circular room in the Downtown Reno Library. In 1977, Jean became the first woman to serve on the Washoe County Commission. She also served on boards of the Tahoe Regional Planning Agency, the Regional Transportation Commission, and the Reno-Tahoe Airport Authority. Jean has a BA in Business Administration from the University of Oregon and an MA in Journalism from UNR. She managed 13 Western states for a national news agency providing election returns to TV networks and wire services, and has co-authored, edited, or indexed over fifteen books.
To contact the Library Board of Trustees, you can email: LibraryBoard@washoecounty.us
The Library Board meets regularly on the third Wednesday of each month at 4:00 p.m., usually at one of the library's twelve locations. The public is welcome and encouraged to attend.
2021
2020
2019
2018
2017
2016
2015
Washoe County Library System Strategic Planning Process for 2018-2020
Download the Complete Strategic Plan (including summary)  Download the One-Page Summary
The Nevada State Library, Archives, and Public Records requires each library in the state of Nevada to have a two year strategic plan. For this strategic planning cycle, Washoe County Library System used the Planning for Results process. Planning for Results was developed by the Public Library Association and provides support through training and guidebooks. Our goal was to ensure that we would address the most critical needs of the community while at the same time being good stewards of the public trust. 
Washoe County Library System staff are very connected with the community, making staff an ideal pool of experts to inform administration's decision-making process. Each member of the Library's Leadership Team (consisting of Branch Managers and System-level administrators) selected three stakeholders in the community. Team members and library staff then met with these stakeholders for interviews. The purpose of these meetings was to get the community's perspective on critical needs and how the library could help address them.
We asked over 40 community stakeholders the following questions:

All of the interview information was reviewed for major themes and divided into categories developed by the Planning for Results process. Library staff also connected the major themes from the interview with services already provided. A library is more effective when it decides on a clear direction and focuses on only a few service areas, so part of the intent of this process was to help focus our resources on three to five key service areas.
Download the Complete Strategic Plan (including summary)  Download the One-Page Summary
Previous Strategic Plans
Annual Reports
Other Plans & Reports
Print