Washoe County Library Seeks Community Sponsors for Early Literacy
Give the Gift of Reading: Children's Early Literacy Fundraising Campaign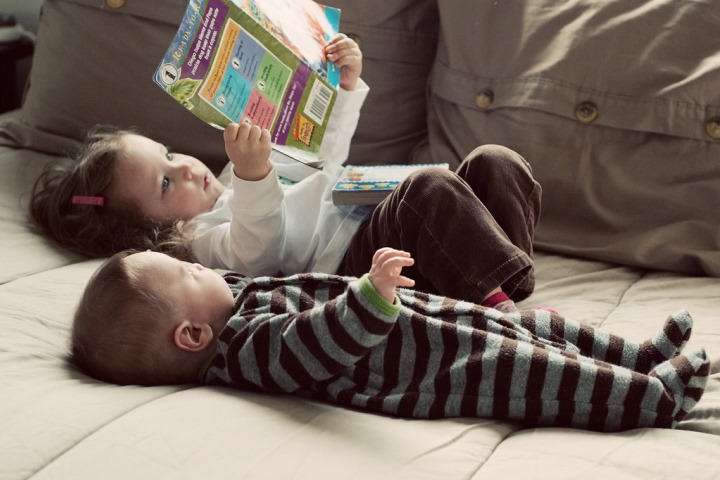 Washoe County Library System has launched the 2nd annual Give the Gift of Reading campaign, in support of children's literacy. From today through December 31, 2017 and in conjunction with their 1,000 Books Before Kindergarten initiative, the library hopes to raise $20,000, enough to purchase 1,000 new children's books for the libraries' collection. Your commitment to sponsor at least one book will help prepare children in our community for an early start in reading and learning. We hope that you will be able to join the Washoe County Library System in supporting this initiative.
Research shows that the most reliable predictor of school success is being read to during early childhood. Reading to children from an early age can help prepare children to enter kindergarten with the skills necessary for success. Most importantly, sharing books with children promotes a lifelong love of books and reading.  
Library Director Jeff Scott recognizes the importance of books and reading in our children's success, and states that "Washoe County Library System is dedicated to helping children succeed by providing a variety of early literacy opportunities for parents and young children. We encourage parents to read to their children every day and are looking for the community's help with this project." Scott continued "Our goal is to raise $20,000.  Last year with the community's help we exceeded that amount, and we could not be happier with the outpouring of support.  Because of the generosity of the community, Washoe County Library System was able to buy over 1,700 new children's books in support of early literacy."
It's easy for you to help. A donation of $20.00 will sponsor one new children's book that will be enjoyed by 100 children in our community. Of course, any donation amount is welcome and greatly appreciated.
Join us at the Barnes and Noble Book Fair located at 5555 So. Virginia Street in Reno, November 26-28, 2017 or at BN.com from November 27 - December 1, 2017 and enter the Bookfair ID#12253597
Make checks payable to Washoe County Library System.  Please send to P.O. Box 2151, Reno, NV 89505.  Checks may also be taken to your favorite library branch.  Please write "Give the Gift of Reading" in the memo section. 
For more information regarding the Give the Gift of Reading campaign, please visit washoecountylibrary.us/kidsbooks or contact Andrea Tavener, Development Officer, at atavener@washoecounty.us or 775-327-8360.
There are currently no similar stories.
Print